Paintless Dent Repair
in Aberdeen, SD
Fixing Hail & Minor Dents Since 2006
Our Services
Jerry's Dent Repair offers Aberdeen, SD a smarter way to repair automotive dents & paint issues
Paintless Dent Repair
We Eliminate Dents the Smart, Cost-Effective Way
PDR is the preferred and fastest method for removing dings and dents in your vehicle without painting. Paintless Dent Repair does not hide your damage, instead we remove it from the backside of the panel without the use of body filler, sanding or repainting the vehicle. Panels are not replaced and painted, requiring blending into adjacent panels in order to match paint color. PDR is the least invasive way to fix a dent in your vehicle and a great option to retain your factory finish.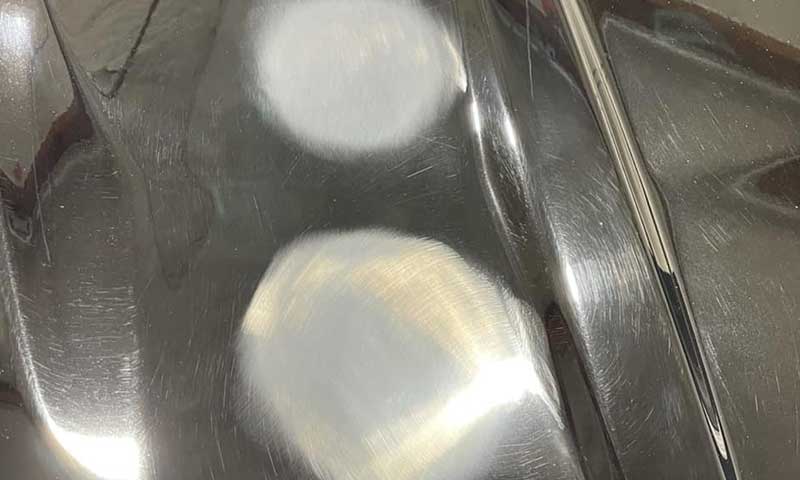 Spot Repair
A Cost-Effective Alternative To Traditional Repair
Ever wonder why you have to paint the whole panel when only a spot is damaged? That's why we've developed our special breed of spot repair to fix up your beat-up bumpers and approved panels on your vehicle.
We custom mix your color with high quality waterborne paint, and strategically blend the new repair into existing surroundings. Doing this saves you time and money!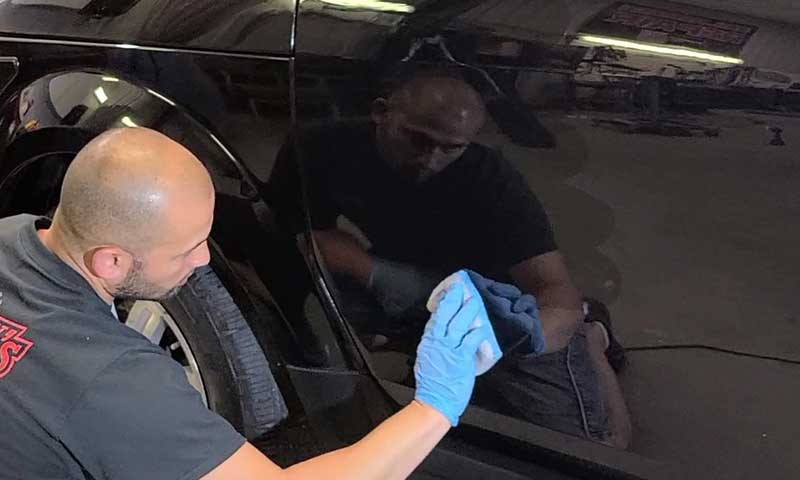 Ceramic Coating
We Make Used Cars Look New Again
Protect your investment! Our ceramic coating services create a hard-sacrificial barrier that shields your paint from abuse coming from the sun and other harsh elements. Unlike wax, our ceramic coating has a self-cleaning ability that will keep your vehicle cleaner, longer. Ceramic also keeps your paint extremely glossy and helps prevent swirl marks.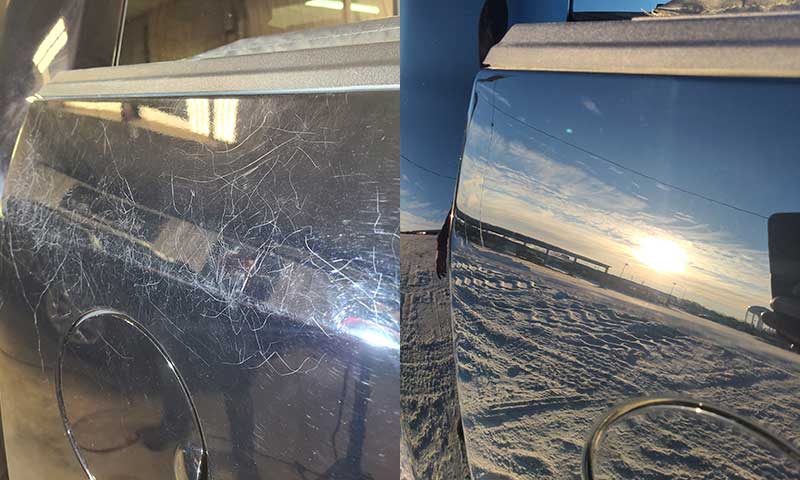 Paint Correction
Fall in Love with Your Car Again
Paint Correction is the process of removing imperfections in a vehicle's clear coat. This is achieved by using various polishing techniques. Commonly referred to as "buffing". We bring back to shine to your clear coat, removing imperfections and scratches that your vehicle is subject to on a daily basis.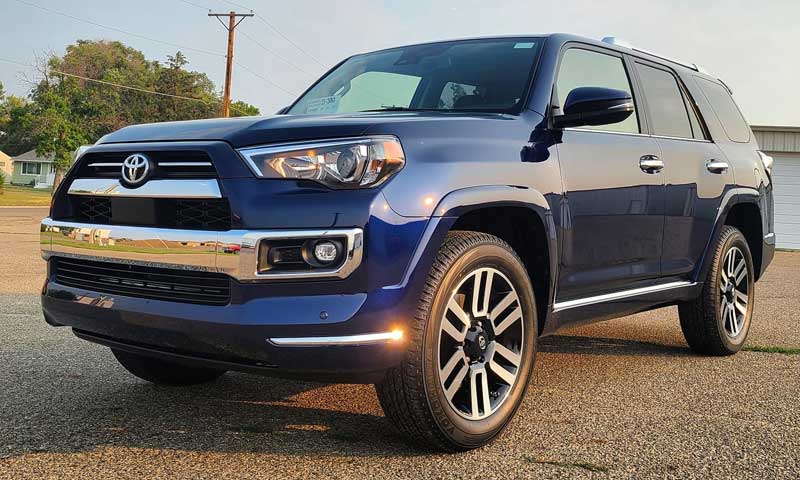 Exterior Detailing
Way More Than a Car Wash
Our exterior detailing solutions will restore your vehicle to looking new. Much more than a car wash, Jerry's exterior detailing provide your vehicle with a high quality, hands-on cleaning experience that reverses the effects of thousands of miles and restore the shine on your vehicle's chrome, trim, wheels, tires, and glass. Our certified experts remove the dirt and residue caused by oxidation, tree sap, road debris, bugs, and outside elements, renewing your vehicle's luster while helping maintain its appearance for years to come.
"Five stars for Jerry's. Awesome people and great, quick service."
– Kelli Mensen
"Jerry's Dent Repair has done an excellent job making our cars showroom ready. He is the master."
– todd mann
"We have been using Jerry's for several years now, and not one time we were disappointed."
– Mike sommers jr.
"Huge thanks to Jerry's Dent team for doing such great work."
– Travis schaunaman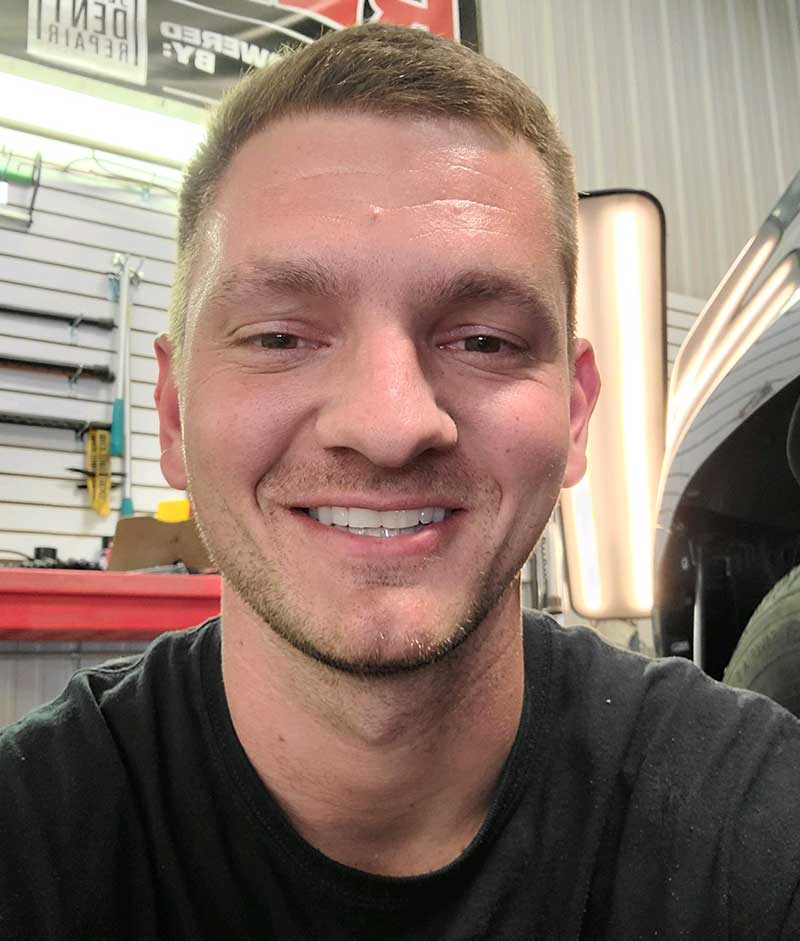 Eric Bacon is an Aberdeen, SD Native and owner of Jerry's Dent Repair. For those wondering about the name, Eric worked alongside Jerry, the founder, and went on to buy the business in 2019. His expertise, attention to detail, and personable nature make him the perfect owner/operator for a paintless dent business.
Eric brings nearly a decade of experience repairing everything from simple to complex dent or paint imperfections and will bring his a-game to your project. Call or fill out the form to get started today.
A Smart Way To Repair Your Car When Necessary.
Paintless Dent Repair is our flagship service and the passion behind all we do. Helping to pioneer PDR here in North East South Dakota we have stood the test of time. With tens of thousands of vehicles properly repaired we dominate the market with unsurpassed knowledge and unequaled artistry of this unique trade. We look forward to earning your business and showing you what we can do.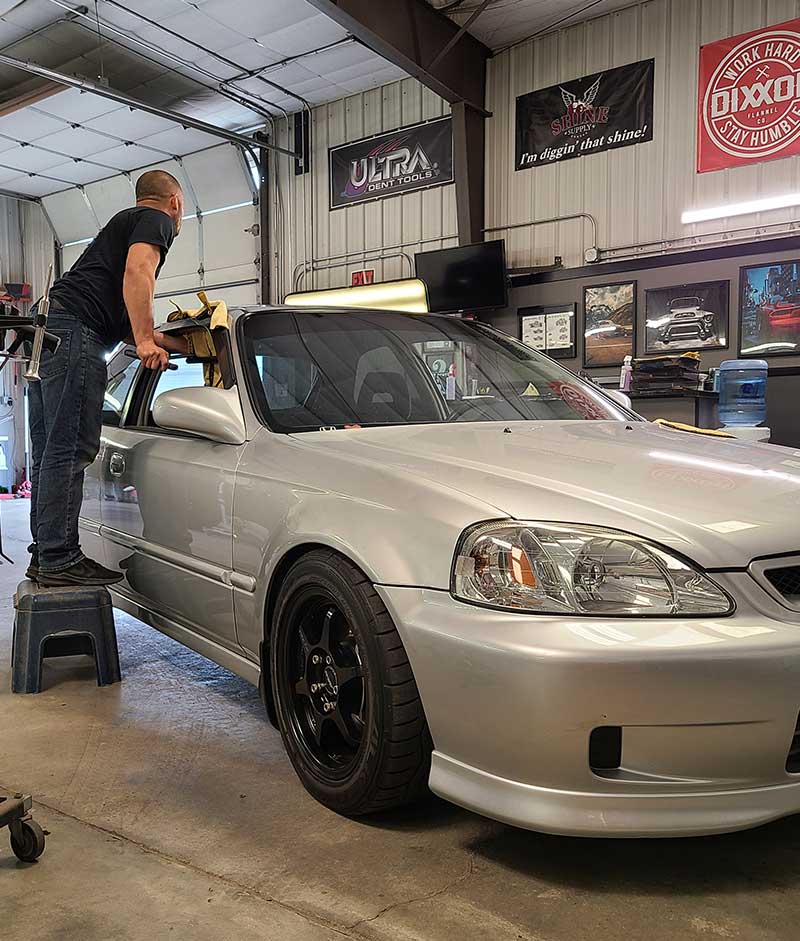 Jerry's Dent Repair
Monday – Friday | 8:30 – 5:30 CST
1314 6th Ave SW, Suite A | Aberdeen, SD